Who says moving has to be complicated?
We offer a variety of services including residential and office moves, as well as free onsite estimates, and secure storage facilities! For professional Movers in Canton GA, Call us today!
Everything You Expect from professional Canton Movers
Moving an entire household is stressful, and we're here to help you with managing your relocation stress.
Moving your home can be a stressful process, but Around the Town Moving & Storage is here to make your transition as stress-free as possible.
Canton Storage
Around the Town Moving and Storage is the high value, low cost efficient choice for your Canton storage needs in Canton Ga.
Minimal downtime is an important factor when moving your businesses. Count on us to get the job done quickly and efficiently.
Get your moving quote today.
* We don't share your personal info with anyone.
---
We really appreciate all of your reviews, thank you so much! Around the town movers & storage helped me make Atlanta feel more like home. I wanted a piano picked up and they quickly made that dream happen for me. Timothy was incredible kind, helpful and patient when helping me to coordinate this pickup/drop off. I'll never forget this experience bc it was one of my first big purchases on my own and they helped to make it happen. Thank you :)
This company made my last minute move so easy! They fit me into their schedule, arrived on time, and moved me in a timely fashion. Very professionally. I will definitely use these kind men for all of my future moves! Thank you Around the Town !
I'm a repeat customer with Around the Town and both experiences have been top notch. My most recent move was fast, smooth, and cost-effective; movers Kevonté, Cornelius, and Binky were on time, treated my things with care, and worked quickly. The company service manager even stopped by to check on the project during the move. I recommend Around the Town Movers for anyone in Cobb County.
Take a look below at the wide range of professional services we provide.
Moving your home can be a stressful process, but Around the Town Moving & Storage is here to make your transition as stress-free as possible.
Intrastate moves are those greater than 50 miles radius of the origin within the state. We offer first class, direct service to any state within a 700 mile radius.
We understand that minimal downtime is an important factor in moving your businesses. No matter what your business, we get the job done quickly and efficiently.
If you are running short on time and need additional hands to assist in packing your belongings, our packing team is here to help.
Climate Controlled Storage
Our climate-controlled, gated facility is safe and secure, offering one of the most advanced security systems combined with 24-hour camera surveillance.
Whether​​​​ you require distribution or fulfillment, or a complete supply chain solution, we can provide a customized logistic solution tailored to your needs.
Movers in Canton GA - Moving Tips That Will Make Your Life So Much Easier
We put together this easy Moving and Packing Tips.
With the right materials and Around the Town Moving's helpful packing tips, it can be a worthwhile way to save money on your relocation costs.
With the information below, we will equip you with the tools to achieve professional results and maximize the protection of your possessions.
By packing things appropriately and in an organized fashion, you can ensure the safety of your items and prevent damage. Plus, the better you pack, the easier it is to unpack in your new space!
Want A Local Mover in Canton?
A positive move to Canton begins by employing a team of people whose work perspective and experience are as impressive as their talent. You benefit from the motivation and training that we give every one of our dedicated employees. The business of packing and delivering all of your most cherished belongings warrants utmost care. And it also warrants an extensive investment in equipment and training. While you can count on us for anything to do with home moving we have also developed a name in packing and moving of commercial spaces, and we also move and clean up eviction properties. A company with the full moving services that we have, with the very best equipment as well as intensive training, is a far better choice than unproven and inexperienced movers in Canton who only offer one thing: house moving. We are the best known full-service movers in Canton. Fore more detailed information about our moving services, call our pros. We're always available.
How to Find a Trustworthy Professional Moving Company
Article Written by: Moving Tips - Customer Support Desk
Moving is one of the most stressful events in most people's lives. The stress of relocation is then compounded if you end up dealing with movers who are not preparped, are unprofessional or worse, even a bit shady. However, the extra work required to find a reliable, reputable and qualified mover is not only well worth the effort and the time, but can dramatically reduce the stress associated with moving.
Make sure that the moving company actually has a place of business they operate from. Get the address and make sure it is where you're told it is. That's always a sign of a solid company - when they have a physical location, they're in the business for the long term.

If you're moving a whole home, don't let the mover quote you over the phone. Nobody can give you an accurate 'phone' quote for moving and if they do, be prepared to get an upcharge on moving day. In order to give you an accurate quote, reputable movers will physically come to your location to inspect the items you want moved.
Ask if they have workers insurance. The last thing you want is the movers to have an accident while on your property without having appropriate insurance. If they don't, it could end up being covered by your own home insurance.
Find out if they have accidental damage insurance, in case your property is damaged in transit. You should know that your prized possessions are in good hands and if something does happen, that you'll be compensated.

If you choose a high profile moving company, don't be surprised if they have some complaints lodged against them, at the Better Business Bureau. That comes with doing high volume and doesn't necessarily mean they're not a trustworthy and excellent mover. For every complaint, there are probably dozens of happy customers.
How To Source A Completely Dependable Local Mover in Canton
Don't ever consider hiring a moving company from the internet. Only contact an established local moving service. If the assessment is especially low or is quoted without a personal visit – it's a con! Don't do business with them. Most deceitful moving scams take your household goods and lock them in their own storage lockers which forces you to pay extra to get them back. Don't do business with fly-by-night moving companies. If you suspect something, say so. You definitely must check into Canton mover's testimonials and references. Talk with as many of their previous customers as you have time for from a few movers in Canton before attempting to make a decision. Moving companies of good-standing should come to your location to calculate your home and possessions. Make a plan to obtain an estimate of all costs from at least three movers in Canton.
8 Tips For Hiring a Moving Company
Article Written by: Moving Tips - Customer Support Desk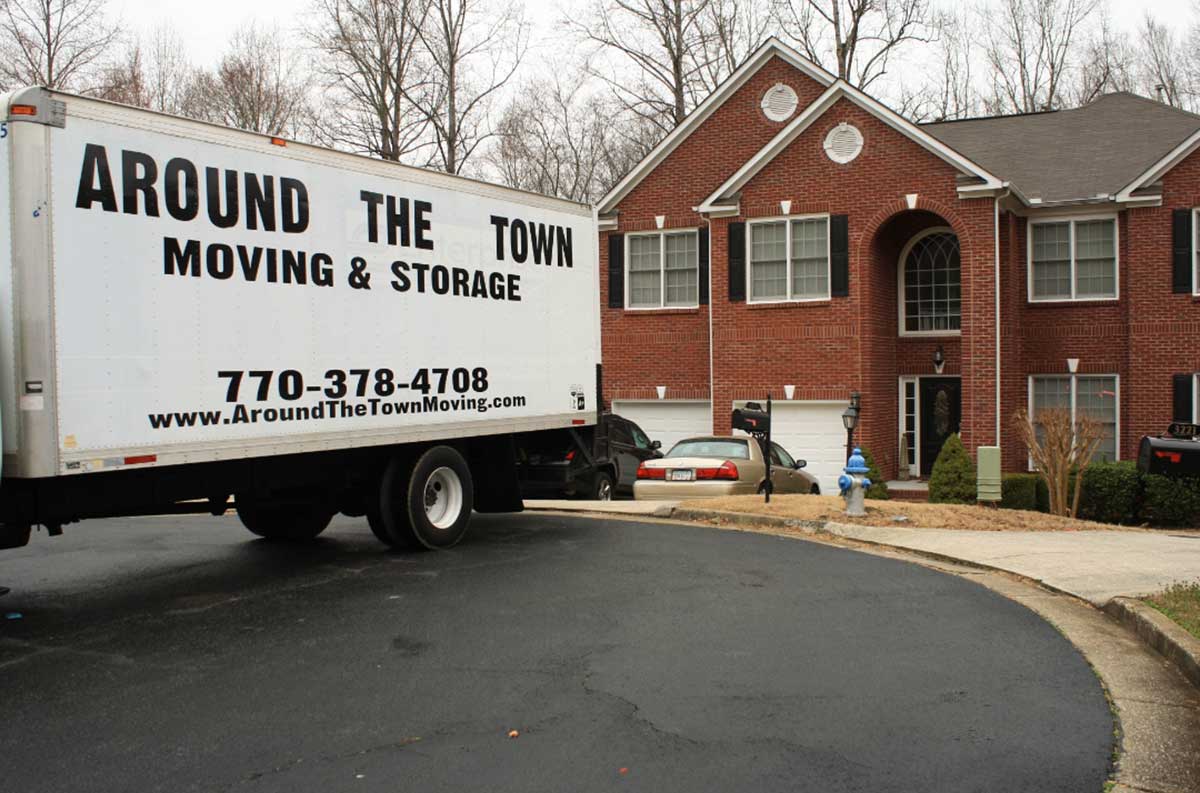 Summer is on it's way, and with that, thousands of households will be moved to new locations. In order to ensure you're on the happy side of the street, when all is said and done, follow these few tips for a stress free transition to your new place.
Your Moving Inventory: A reputable moving company will send an estimator to visit the property you're moving from, in order to thoroughly examine your inventory for moving. They should be looking in all the nooks and crannies, including the cupboards and drawers to determine how much space your stuff will take up in the confines of the truck. A good portion of the estimate accounts for the weight of your goods in transit, as well.

A Thorough Walk-Through: One tip off that perhaps you're not dealing with a highly reputable moving company is if they do not examine your goods thoroughly. Otherwise, they'll want to know what goes and what stays. They examine the garage and the backyard shed to understand in great detail what they'll be responsible for.

Reputable Movers Don't Demand Large Deposits: Once you book them in, they shouldn't ask you for a large deposit before you move. Your full payment is due, however, upon delivery of your belongings to your new location.

Solid Moving Companies Don't Charge Their Names Often: Just like with any 'good' business, your name is your bond. Your aim is to service as many clients as you can, creating a host of referrals and recommendations. If you happen to notice that the business card the estimator gave you is different than the logo on his panel van or truck, you may want to dig deeper. Find out if they do business under several names, call the BBB and make sure they have insurance.

Get Reliable References Online or From Friends: Often the best place to go is to your friends. That's what most companies strive for, and honest referral. Ask your frineds about their moving expereinces, if they've had one recently, or if their friends have had one. Sometimes they can tell you who NOT to call!

Beware of Additional Fees: They may not mention it, but that doesn't mean you won't be charged! Do the movers have to climb stairs to get to your goods? Do they have to travel by elevator to your floor? Do they need to move large items around tight corners? You could be in for extra fees if you don't do your homework before you move.

Understand the 3 Types of Moving Estimates: 1. "A binding" estimate should be a guaranteed price quote for the whole kit and kaboodle. Packing and unpacking (if requested). 2. "Non-binding to exceed" estimate ensures you don't pay for any additional amounts to the original quote (potentially because of their errors in estimate or delays). You pay the amount agreed upon. 3. A "Non-binding" estimate indicates that you can be charged more but only 10% more that the original estimate. These must be paid within 30 days of the move.

Once You're Moved: Make sure you report any problems or damages as soon as possible. If you open a box a year later, and you find an broken "something" you'll be disappointed when you learn there's nothing to be done about it. You have nine months to make note of and report any damages.
What Should You Expect Movers In Canton To Deliver?
When moving companies are respected in their field you can be sure of highly competent work and without damage to your possessions. All facets of a move that is either local or out of state should be looked after in a professional, timely and courteous manner. Only accept the best. Appliances and furniture should have wrapping or padding on them. Plus, all wall corners, flooring and banisters should be covered with drop cloths and padding so that they cannot get dented, dirty or chipped. If you're on the lookout for the very top movers to Canton then we're only as far away as this website. You'll realize that service and professionalism is our trademark for all of your local or out of state needs. We excel at tasks that are demanding and require a lot of skill. And that even includes after an eviction, removing junk, damaged appliances and abandoned possessions. Even if we are packing for you, and not unpacking, or only removing or putting in some of your appliances, you can be sure of a successful move if you choose us as your mover in Canton.
We have moving specialists who you can consult with about the options you would like for your commercial move. No matter what kind of business you have, we can establish what equipment will be needed for your project. We completely understand that less time spent moving is critical in every business. No matter whether you own a small mom and pop store or a giant warehouse, we do your job swiftly and easily. If you have heavy equipment we can move that also. Since we have large freight and storage trucks we are able to get even big or heavy jobs moved easily – long-distance, or locally. Every job gets close attention and we coordinate every facet with you so that there is the least time in transition for you and your business. For all of your commercial relocation needs, discover our one-stop resource. Be sure and let us know if you have some distinctive requests concerning your moving project. We like our commercial clients to have the best business move of their life. Call us to find out why we are considered one of the best movers in Canton.
How Much is the Average Relocation Package?
Article Written by: Moving Tips - Customer Support Desk
It's probably more than likely, if you're in a professional job in a major US city, that at some point in your career, you're offered a relocation package. But how do you determine whether taking the package is worthwhile? Relocating yourself, your family, your pets and your belongings are a big deal. So it's important to know -at least from the moving end of things - how much of the relocaton expense they'll cover - and how they'll sweeten their offer. Relocation packages consist of three components. Temporary living, a lump sum payment and the cost of the physical move.
Consider What Companies Spend on Relocation: Relocation packages can range from around $10K to a "gold-plated" package of around $65K. The average is about $20K. However, some small companies have been known to "level the playing field" when competing for a new employee, by upping the ante on their relocation offer.

Closing Remote Candidates: Companies vying for a new employee must consider, aside from new employee wages, their relocation offer. There's no doubt the potential employee will be considering it. Before losing out on a potential candidate, the employer must ask themselves whether their relocation offer is the best they can offer. Preparation of a competitive "relo" offer before going into negotiations, is essential, to offer no less than the average 'standard' package - which is in the range of $35K, otherwise they won't even be in the ballpark. Why compete at all?

What is a "Gold Plated" Relo Package? A "Gold-Plated" relocation package will also contain components that address area schools, a spousal support network, spousal unemployment costs, offering the opportunity to be part-time until settled, reimbursement on any financial loss when selling the old home, and a myriad of other considerations - all addressed financially.

Best Candidates Will Expect the Best Relocation Package: If your new potential employee is at the top of their game and an undeniable asset to any company, they'll know it. They expect to be compensated for their skill, knowledge and expertise within their field. If you're going into competition over a valuable candidate for your company, be prepared to win them with your very best salary and relocation offer or don't waste time and resources preparing a less than competitive, fullsome presenation.
What Are The Prices of A Moving Company In Canton, Georgia?
Many moving companies on average, will charge between $25-$50 per hour, per worker. The fees will vary due to regional labor fees, the cost of doing business in the region, and the kind of service the movers in Canton are providing. Contracting with movers in Canton will run you about $515 to $1,420 for your average moving project. The amount of most local moves are about $800 – $2,000 for your average 4-bedroom house. The expense for your standard move out of state, or across the country is commonly $1,000 per room with an average cost of 50 cents per pound.
What Should be Included in a Relocation Package?
Article Written by: Moving Tips - Customer Support Desk
Only the most in-demand candidates will be offered the very best in relocation offers. If you're in a position to be transferred from within your company to a different branch office, you may be offered somewhat of a smaller relocation package. In some cases, the company will pay for the whole cost of moving, or offer a flat fee arrangement, while in other cases, losses on your current home may be included.
Home Locating: Your company may foot the bill for your trip to your new location in order for you to get the lay of the land, in terms of residences. This usually includes the cost of hotel and transportation.

Job Support for Spouses: The best relocation offers include support for your spouse. Whether this is in the form of emotional support, or job search support, this is often included in a moving/relocation package.

Buying / Selling Your Homes: Buying and selling for job reasons, incur costs that may be covered by your employer. Things like real estate fees, land taxes, and other expenses involved with buying and selling real estate.

Transportation: Should your job relocation be across the country AKA a long way away, your relocation package should include the cost of travel by air, land or sea. More like by train, plane or automobile.

Temp. Housing: While it's great when things line up perfectly, most transfers don't. Sometimes it's necessary to have temporary accomodation in the interim. These costs are most often covered by the employer.

Moving: The costs involved with physically moving your belongings to your new location are often included.

Full Pack / Unpack: This is the ideal situation, where your company picks up the tab for full service treatment. The movers will pack and unpack your possessions.
Before you accept any job relocation offer, make sure you know the ins and outs of your relocation package. Moving house is stressful enough without ambiguity over who's covering what with respect to your moving expenses.
Do You Have To Move As You Are Evicted?
When you need an eviction mover because your tenant has left items behind, or you must move as an evicted tenant we help either type of client – whether it is commercial property or residential. We have the capability to remove swing sets, hot tubs, furniture, old appliances and even bulk trash. We're also the best at removal of sheds, decks, fences and even construction debris. No problem is too complex for our company. Need locks changed? We do that also. After an eviction has been ordered, all personal belongings and junk need to be taken away in 24-72 hours. When you move, if you have left any items behind a landlord has the right to throw away, keep or sell them. This means even food, cars and clothing or anything else you leave like appliances and furniture. It even includes a mobile home or land lease home. Whether you're the landlord or tenant – we can help. We are your local eviction moving source and we serve all of Georgia as well. We are the Canton movers you need to know about.
How Much Does it Cost to Move a 3 Bedroom House?
Article Written by: Moving Tips - Customer Support Desk
It's never as simple as calling a mover and asking that question. If they do give you a quote, run the other way. Moving estimates should be done in person and the company should book a time to come out and examine your goods. However, below are some short cuts, unless your lifestyle falls into the 'outlier' realm!
What type of a move do you need? First determine what kind of move it will be - which will largely revolve around two factors. Money and Time. On the lower cost end, if it'll be you and your spouse who rent a truck and hand balm everything into the back - you'll save a ton. It's the most cost effective solution, but not an enviable one, and not feasible for most unless you're young, fit and have loads of time. The best alternative is also the most expensive, that is to hire a moving company to come to your home, pack up and drive it to the new destination and unpack it. Whew! Done. Next? Most common practice, and middle of the road in price, is to pack and unpack yourself, while hiring a moving company to bring it to the new location.

How much stuff do you have? That's a loaded question but rough guildelines indicate that a studio apartment contents will weigh around 2000 lbs, a one bedroom home weighs about 2500 - 3500 lbs, contents of a two bedroom home weigh between 5000 - 6000 lbs, three bedroom homes can be up to 9000 lbs and four bedroom homes can be 11000 plus. Some folks have a lot of stuff with things are jammed into every corner, which is why it's paramount to have an estimator come to your home to give you a true idea of cost. The more stuff you have to move, the more expensive it is. Think about the hours involved to physically carry your items to the truck.

Is your move local or national? Movers charge by the hour, whether that hour is spent physically moving your possessions, or sitting in the truck cab driving across town. You can expect to pay $90-$120 an hour for 2 movers and a truck. Prices can really vary but here's a general idea. If you're moving out of a studio apartment it'll cost around $200, a two bedroom, approximately $400 - $500, 3 bedroom should cost around $1000.

Do you live in a big city or a small town? Moving costs are much higher in the big city. Insurance is more costly too. Movers must deal with parking issues, potential parking tickets, more exposure - that is - more risk to accidents, more hassle driving in traffic with more congestion. Expenses are generally higher in the city, so that cost is bourne by the employer and translated to the customer in higher fees.

What time of the year are you relocating? The busiest weekends for moving are in the summer, with 8 "moving" weekends of the summer booked well in advance. Weekends are pricier too. Moving companies often charge a premium for moving dates that falls between May and September. Holidays can play a big role too. Imagine moving on the day before Christmas - no thanks!
Are Low Budget Movers In Canton An Actual Bargain?
If you think that the fee is just too good to be true, it most likely is. There are unscrupulous moving companies out there. With cheap movers in Canton the preliminary assessment is usually 20-30% lower than the majority of other companies. A lot of the time they ask for too much of a down payment. It is okay for a mover in Canton to want $100 -$200 as a down payment but certainly not 25% of the whole job! Hours and expenses can catastrophically increase on moving day, personal possessions can be pocketed, and untold destruction can happen to your home and furniture. Don't go cheap and inexperienced. You will pay far more in the end. Call us. We're professional.
Considering a Move?
Article Written by: Moving Tips - Customer Support Desk
Before jumping into moving house by yourself - DIY style - consider which of the following is the most important to "save" - money, time or health.
I want to save "Money": If saving money is the most important factor in considering your move, the most economical way to do it will be do it yourself. You'll scour the grocery stores for empty boxes and pack up all your treasured belongings yourself. You'll arrange to rent a panel van, cube truck or larger to available for you on the moving day. You'll call around to your friends and family to illicit some help. If this is the route you want to take, don't commit until you see below for additional considerations.

I want to save "Time": If saving time is your most important factor, you'll likely hire a moving company to do all the heavy lifting. They'll come to your home and do an estimate first - detailing the items and getting a sense of how much there is to pack and move. Then they'll quote you. You should look at getting two or three quotes and make sure they offer full replacement value insurance. A few days before your move, they'll arrive with their entourage to pack your items carefully so that nothing will be damaged. Meanwhile, you'll pack a suitcase to move to a hotel in the interim, until after the move. Then, when you take possession of your new home they'll have unpacked and you'll arrive having your cutlery already in the kitchen drawer!

If you want to move yourself, take into consideration, which pieces of furniture you own that may present a problem and make sure you allow for them. For example, you may have a piano or a pool table. These are heavy items that could risk your health, requiring too much strenuous activity for just two people. If you have items of this nature, make allowances by waiting to move them until you have the required manpower. Ensuring there are at least 3-4 strong young men available to move these items will make the move go much more smoothly. You might also consider hiring a company that specializes in moving pianos or pool tables.

The most important thing of all, no matter which way you go, is to play it safe, and never risk your good health for the sake of moving a sofa!
Must Have Answers Pertaining To Storage? In Georgia?
Cheap movers in Canton don't offer the storage options that we do. We have available crated, containerized storage. Containerized storage is insured. We wrap and pad all of your furniture, and keep it in a highly secured area. This method safeguards your possessions and keeps them clean even for long-term storage. Additionally, the contents of all other crates are known confirming that there are no hazardous materials or bugs in our secured area. A small charge is required to access your items during business hours. This kind of storage option is the most secure and clean of anything available in the moving industry. Canton movers commonly offer self storage only – but that kind of storage has problems. You can't ever be sure there are no hazardous materials or bugs nearby. Plus, your items will not stay clean, be protectively padded or insured. A wooden crate in a monitored location is the cleanest and most secure way of protecting your valued possessions. Call for more information as we are one of the top movers in Canton.
DIY Moving - The Most Popular Way to Move Locally But Not Necessarily the Cheapest!
Article Written by: Moving Tips - Customer Support Desk
Before you decide to DIY your move, consider the following to understand the average costs and the steps involved.
Truck Rental: The costs involved in a truck rental will vary greatly depending on where you're moving to, whether around the corner, across town or across state. How many days will you need the truck? How much you're moving will also make a difference, for example, do you need a panel van or a cube truck or even bigger? The more trips back and forth you take when moving across town or around the corner, will increase the per mile charge with some companies, so getting a smaller van may not be more economical.
Truck Rental Insurance: If you're not a truck driver, moving in and out of tight parking spaces could be challenging and result in a ding or two. It's important to your peace of mind to get truck insurance to avoid the hassle if something like this happens.
Fuel Expenses: Usually fuel is not included in the truck rental price. You will pick it up full of fuel, and must return it full of fuel. Otherwise they will refill the fuel tank at a higher than normal price at the pump. They may charge you for cleaning as well if you return the truck dirty.
Expenses for packing boxes, tape, labels and specialty foam or bubble wrapping. Depending on how valuable or precious your items are, you'll have to take special care wrapping and packaging some things - at additional packing wrap costs. Do you have a lot of clothes to move? You may want to purchase cardboard wardrobe moving boxes.
Consider the cost of hotel expenses and eating out.
What about muscle? Do you have enough of that between you and your spouse? Maybe there is no spouse. You'll be calling friends and family. Oh, they're not nearby? Then you'll call the movers to supply the muscle. They'll likely charge around $90/hour for 2 or 3 men depending on where you live and the company.
All in all, is DIY moving really cheaper? Only you can decide, but make sure you factor in your true costs by considering the above suggestions. You'll want to make your move as smooth as possible, since it's one of the most stressful things we do in our lives.
Do Most Movers In Canton Pack And Unpack Commercially and Residentially?
Whether your move is near or far, packing or unpacking a large home or small business is guaranteed to be stressful and time-consuming. We can do full, partial and even single item packing commercially or residentially. Full packing means we pack everything in your home or office. We can also unpack it all if needed. Our partial packing option means we pack up just specific items, or maybe just one room. For packing of fragile items or heavy furniture, we can do single item packing if that is all you need. Anytime you need, we can pack whatever you want, when you want it – and don't forget that we also unpack at the other end. When you pick up your phone, searching for the top movers in Canton, you will learn we have an incredible reputation for our quality equipment and highly dependable staff. Our record for dependability and delivery of top-quality results has made us the leading Canton mover. The needs and wants of our customers are always taken seriously. We're here to help. You don't have to stress over all the packing and unpacking yourself. Whether you need complete packing services, loading and unloading, packing and delivery services – or for us to simply wrap furniture and appliances we are your mover in Canton.